Press Kit
Welcome to the PartyLine VR Press page. Here you should find any info you might need to post articles or get more information about PartyLine VR. If you need any additional information posted to this page or would like anything provided in a different format, let us know and I'll make it available.
---
Facts Sheet
---
Developer: Stephen Rogers
Studio: 4th Wall Breakers
Release Date: Sep. 13th, 2019 (Steam Early Access)
Platforms: SteamVR
Website: PartyLineVR.com
Price: USD $14.99
Availability: Digital Download
Languages: English
File Size: ~300MB;
Press Contact: lead-dev@partylinevr.com
Store Page: Steam
---
Trailer
---
---
Description
---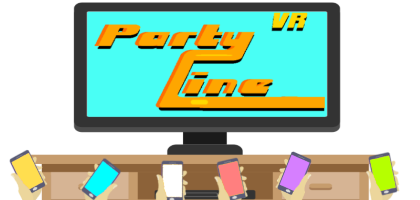 PartyLine VR is a bundle of 4 asymmetrical VR Party Games. Up to 8 players can join in by using any web browser via a smart-device. Within the bundle, there is:
(Perspective Detective) Play as the lead detective to find who is stealing the money in town. Being a giant has it's advantages, so look over buildings and catch the thieves in the act. Meanwhile, your friends will hide and try to steal money while the person in VR tries to find them.


(Guessing Gallery) Use your 3D paintbrush to make your friends guess the prompt given to you. Compete to see who can guess/draw the most words.


(Shootin' Showdown) Play as the sheriff of an abandoned western town. You and your deputies must defend yourselves against a horde of evil robot bandits.


(Mission Control) Shout your way out of the dangerous depths of space. Pull levers, flip switches, and push buttons as you yell sci-fi mumbo jumbo to complete the tasks.
---
Games

Giant Hide and Seek!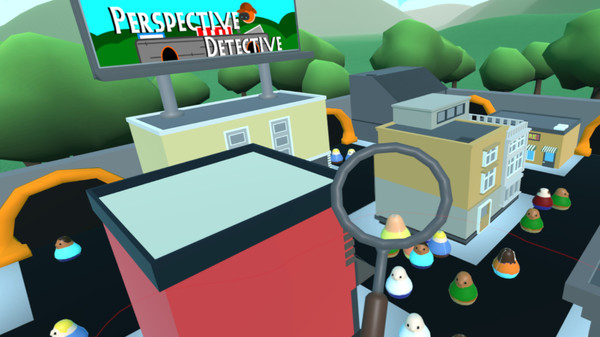 HMD
Investigate who is stealing the town's money and throw them out of town (Literally)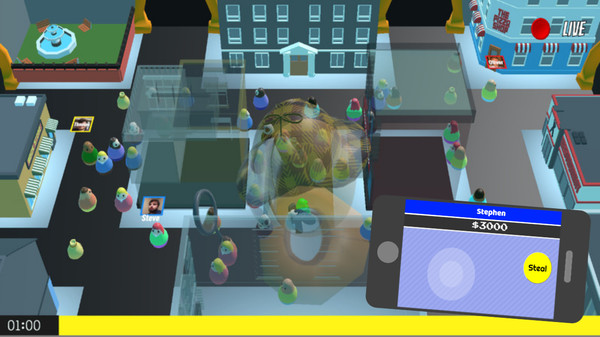 Smart Devices
Steal as much money as you can without getting caught.

3D-Drawing and Guessing Game!
HMD
Rush to create as many beautiful art pieces before time runs out.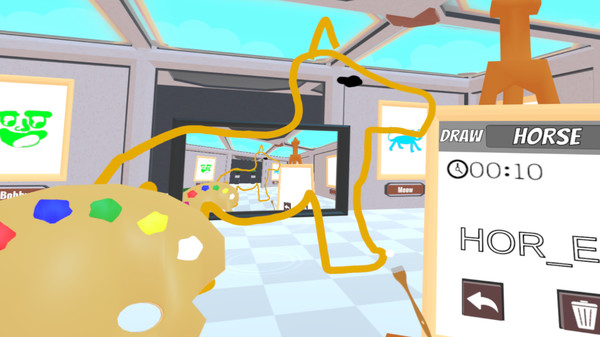 Smart Devices
Guess the word your friend is drawing before others do

Robot bandits are trying to take over!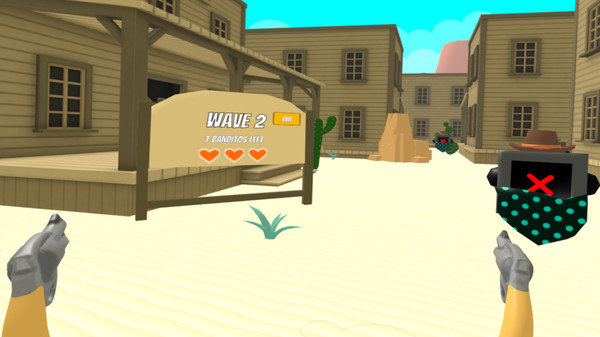 HMD
Use your trusty blaster to shoot down the horde of bandits.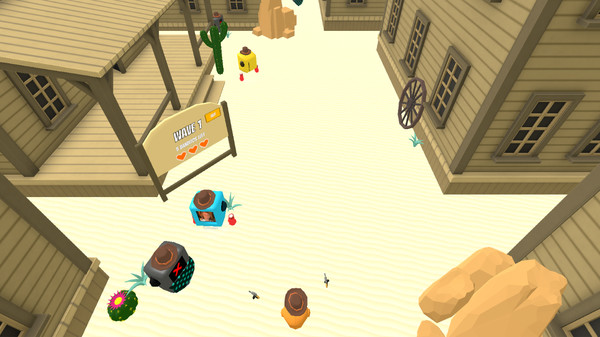 Smart Devices
Punch your way through town to keep your sheriff safe.

Shout commands to survive the depths of space!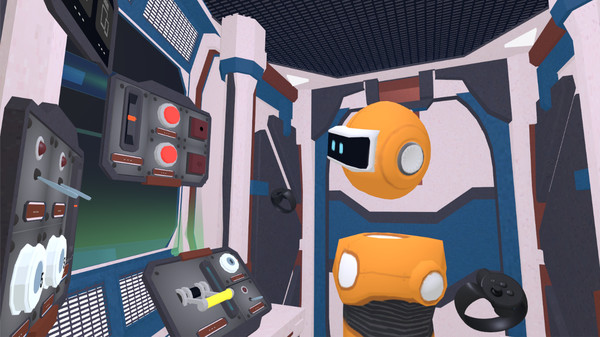 HMD
Pull levers, push buttons, toggle switches, and turn dials to complete the given tasks.
Smart Devices
Yell commands and complete tasks in order to keep your captain safe.
---
Frequently Asked Questions
---
Is Online Multiplayer Supported?

Currently each player needs to be connected to the same network.

However, within a future update I would like to make it to where one could connect regardless of location. The main restraint is that most of the games are reliant on having little to no delay.

How does it work?

The game connects the phones via web browser by using a local server on your computer. So no "login data" is required. Just go to the url and it will connect you to the right game automatically.

Will it be at some point be coming to the Quest?

I would love to get it on the Quest! It is currently in development. I have been working on a solution to stream the TV view to the browser since casting from the Quest only shows the VR perspective.

Will it be at some point be coming to PSVR?

I think PSVR would be the perfect fit for PartyLine VR! This is something I've been working on and hopefully I can give more details soon.

Do you have plans to add more content later after launch? Free updates? Paid DLC? or maybe sequels?

I have plans to add more gamemodes and entire games the further into the development. As far as DLC or sequels I haven't put much thought in it yet, but am not turning down the idea.
---
Art & Logos
Download Complete Art Folder
---